Courtesy of KNDU
This year's Tri-Citian of the Year is Mark Brault, Chief Executive Officer of Grace Clinic, who received the award on May 3 at the Three Rivers Convention Center. Each year, the award goes to someone who demonstrates exceptional community service.
Grace Clinic is the second largest free clinic in Washington. It provides health care to those without insurance in Benton and Franklin counties. According to the event chair, Brault led the clinic's transition from a volunteer space to a stand-alone clinic that provides dental and mental health care on top of basic medical care. He also coordinated with local hospitals to get medical residents at the clinic, keeping it open longer. He's credited with raising approximately $600,000 each year through the clinic.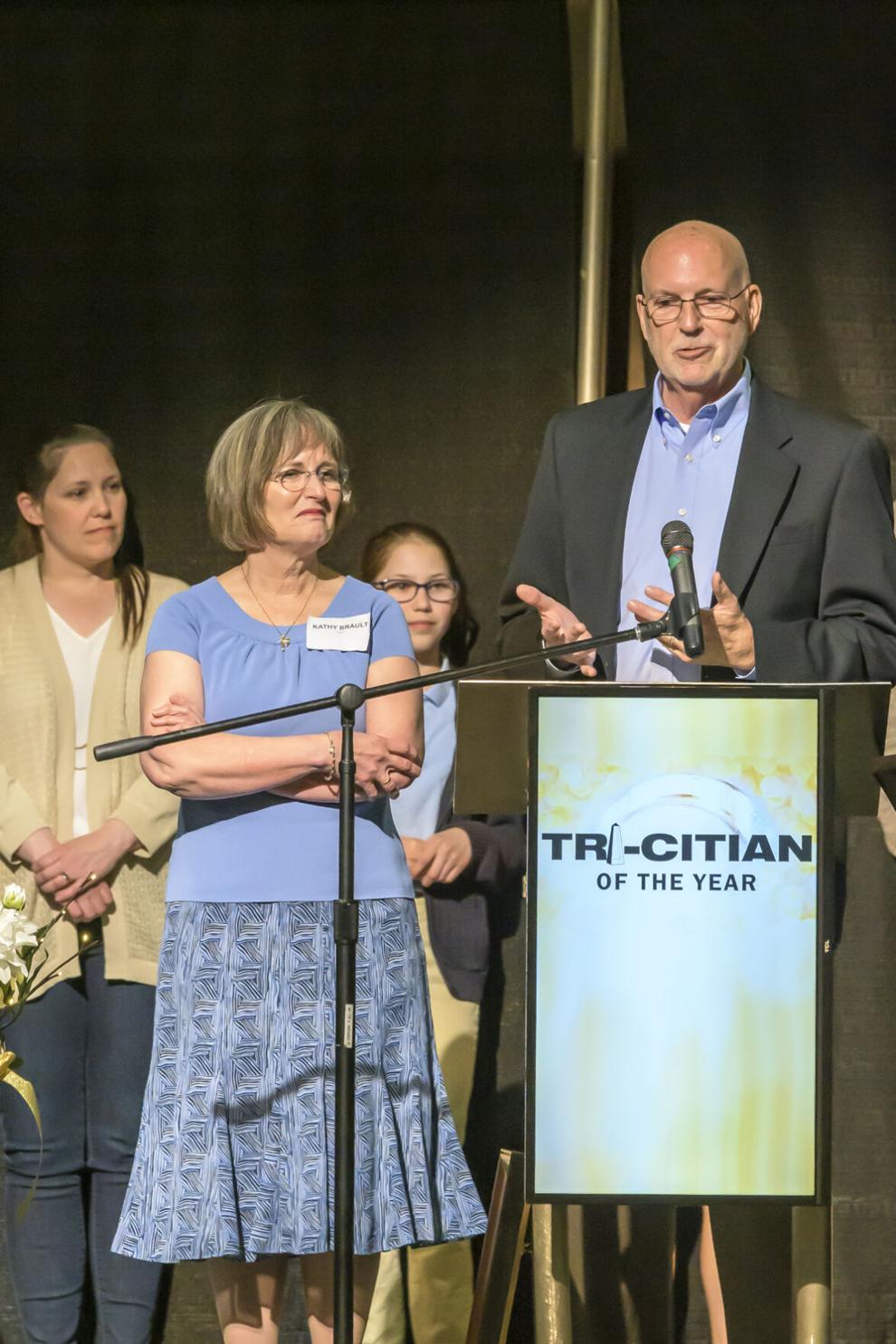 "Mark has served the community for the past 45 years helping organizations and people in ways not often visible," said his nomination. "HIs vision and leadership have made a major contribution to the well-being of our community's population, especially those at the bottom of the economic ladder." 
Brault is a retired certified public accountant with countless community affiliations. Just some of the organizations he's been a part of are the Columbia Basin Non-Profit Association, Tri-City Union Gospel Mission, United Way of Benton and Franklin Counties board, Columbia Industries board, Benton Franklin Community Health Alliance board, the Two Rivers Health District of the Kennewick Public Hospital District and even more. 
"Mark's skills include compassion, innovation and creativity in making suggestions and improving operations," said one of Brault's nominators. "He is analytical in his quest to understand community and organization problems and develop solutions, personable in interactions with others, and calm in the approach to issues and discussions."
Brault and his wife also host family dinner each week, serving 39 family members. He is also treasurer on the finance committee for Hillspring Church, where Christmas gifts are provided for local prisoners each year.